Canada's Conservatives will have their new leader elected by Saturday, September 10.
The Leadership Election Organizing Committee (LEOC) adopted the rules and procedures for the Leadership election Wednesday. The complete set of rules, in both official languages, will be released publicly later this week.
The key dates and candidate requirements agreed to by LEOC are as follows:
Prospective candidates will have until April 19 to apply to enter the leadership election. As was the case in the 2020 Leadership election, candidates will provide a total entry fee of $200,000, in addition to a compliance deposit of $100,000 (refundable after the leadership election is concluded).
The deadline for membership applications to be submitted is June 3. As was the case in the 2017 and 2020 leadership elections, party staff will then be afforded several weeks to verify the eligibility, followed by a period for leadership campaigns to examine the proposed final voter list for accuracy.
Ballots to be mailed to party members in late July/early August.
"As a party with a long grassroots tradition, these dates will allow as many Canadians as possible to join the Conservative Party and participate in the election of our next leader," said Ian Brodie, chair of LEOC. "It will also allow Conservative Members of Parliament to return to the House of Commons in September with a new leader in place to take on Justin Trudeau and the Liberals."
Since its appointment by the party's National Council on February 16, LEOC has met three times.
"On behalf of LEOC, I am grateful for the many ideas submitted by Conservatives across Canada to deliver a leadership election," added Brodie. "We are confident that by following the rules and procedures adopted by LEOC, which comply with the party's Constitution, Canada's Conservatives can hold a leadership election that is open, fair, transparent, democratic and professional."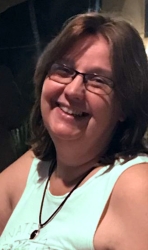 Latest posts by Brenda Stockton
(see all)