Feb 5, 2021 at 19:59
OPP have tweeted that the highway is open "UPDATE ROAD RESTRICTION: #Hwy17 between #Heyden and #GoulaisRiver – Southbound lane has been reopened."
Feb 5, 2021 at 18:29
Hwy 17 reduced to one lane at Goulais River due to collision. From photographs circulating on social media, the vehicle in the ditch is a snow plow.
Feb 5, 2021 at 17:29
From Ontario511 – Collision on HWY 17 Both Directions between BLUEBERRY HILL GOULAIS RIVER and MTO WEIGH SCALES (W). All lanes closed.
Feb 5, 2021 at 16:57
Ontario 511 is advising that Highway 17 is closed at Blueberry Hill (Goulais River) due to a collision. They advise that all lanes are closed.
There is no other information available at this time, Wawa-news will continue to update as more  information becomes available.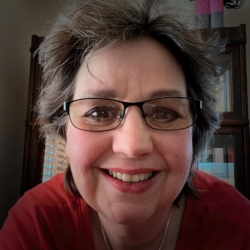 Latest posts by Brenda Stockton
(see all)