IMPORTANT NOTICE TO ALL FAMILIES of Blind River Public School.
Thank you for your partnership, understanding and cooperation during the past several days, as we worked to support Algoma Public Health's investigation. Unfortunately, what was a "possible exposure" on Wednesday, February 3rd became a confirmed case on February 4th. Please note the following information about the continuity of learning for Blind River P.S. students:
Thursday, February 4th – Please be reassured that the closure of the school today was not due to high exposure of the school community, but rather due to staffing, supervision and safety. We are experiencing a shortage of supply teachers and other replacement staff across our district, but the shortage is most challenging in smaller communities. We are continuing our efforts to recruit and to find solutions to these shortages.
Friday, February 5th – Friday was a previously planned Professional Development day and remains as such, thus there is no school for students on this day.
Monday, February 8th – beginning Monday, classes will be conducted virtually for all students until at least Friday, February 12th. We will communicate with families again prior to Feb. 12th to advise whether students will be returning or whether we will be extending the virtual learning for some or all students. If you require a device for your child, please contact the school and staff will arrange for pick-up starting as early as Friday, February 5th. We ask that you diligently respect the health and safety measures communicated to you for pick-up. Also, as we have a limited number of devices, please only request a device if it is necessary.
As you can appreciate, the situation in the community continues to evolve. We will continue to provide any necessary updates or information via email and our voice messaging system. Your ongoing cooperation and understanding are greatly appreciated. As this is a difficult time for both the school community and the community at large, please remember to be kind and compassionate to all, as we are all impacted, in some way, when the COVID-19 virus is circulating in our communities.
Stay safe. Stay well.
Algoma District School Board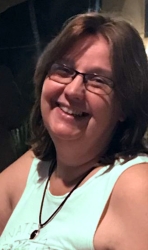 Latest posts by Brenda Stockton
(see all)