Weather – Cloudy with 60 percent chance of showers or drizzle. Fog patches dissipating near noon. High 17. UV index 3 or moderate.
Tonight – Showers. Drizzle early this evening. Risk of a thunderstorm late this evening and overnight. Fog patches developing near midnight. Low 14.
Statistics from Algoma Public Health:
Tested (1)
35,238
Positive
32
Negative
33,988
Deceased
0
Resolved (2)
30
  Updated: September 21, 2020
(1) That Algoma Public Health is aware of.
(2) Patient tested positive but is resolved according to current public health criteria. This number includes any persons who are deceased.
News Tidbits
There were no new fires discovered in the Northeast Region by mid-afternoon on September 24. There are currently no active fires in the Northeast Region. The fire hazard ranges from low to moderate across the Northeast Region today
There were no new forest fires confirmed in the Northwest Region by the afternoon of September 24. At the time of this update there were no active fires in the region. The forest fire hazard is mainly low to moderate with an area of high hazard along the Minnesota border.
Another casualty of COVID-19 is the annual CP Holiday Train. CP announced yesterday that CP will donate to the food banks in communities along its network and will host a virtual concert instead of operating the CP Holiday Train 2020.
Today at 2:00 pm the first CC-295 fixed-wing search and rescue aircraft will arrive in Canada! The government has purchased 16 new aircraft through the Fixed-Wing Search and Rescue Aircraft Replacement Project, and 19 Wing Comox in Lazo, BC will host this welcome.

Premier Doug Ford will be joined by Christine Elliott, Deputy Premier and Minister of Health, to make an announcement at 1 p.m.
The Honourable Ross Romano, Minister of Colleges and Universities will make an announcement about postsecondary education in Ontario at 12 Noon via Zoom.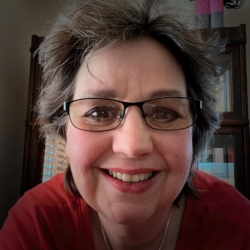 Latest posts by Brenda Stockton
(see all)