Official Opposition Leader Andrea Horwath and NDP critic for Francophone Affairs Guy Bourgouin are calling on all MPPs from all parties to support Horwath's motion to restore Ontario's independent French Language Services Commissioner and the province's Francophone University.
"Franco-Ontarians deserve the long-awaited Université de l'Ontario français, as well as a French Language Services Commissioner that is fully independent, and nothing less," said Bourgouin (Mushkegowuk-James Bay), who said that the Ford government's half-hearted changes — announced late Friday — are simply not good enough. "Hiring one advisor on Francophone affairs and changing Caroline's Mulroney's title — that's simply not good enough, and for Ford to think that's enough is insulting to the Francophone community."
Bourgeon said those two deep and callous cuts come at a time when Ford is also attacking French cultural services. "Mention of cuts to the Nouvelle-scène Gilles Desjardins [Ottawa's Francophone Theatre Centre] in Ottawa, and three French educational magazines for children continue to be absent from your reckless decisions towards Franco-Ontarians," Bourgouin said during question period on Monday. "If you claim you are ready to listen to Franco-Ontarians, why don't you re-establish the cultural subsidies, the Francophone university and the independent French Language Services Commissioner?"
Horwath's motion will be voted on at Queen's Park on Wednesday, November 28th.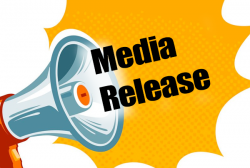 Latest posts by This Media Release
(see all)