Nishnawbe Aski Nation (NAN) Deputy Grand Chief Derek Fox expressed grave concern with Ontario's new government as the Ministry of Education abruptly cut summer sessions to develop education curriculum on Indian Residential Schools that were set to begin today.
"Truth-sharing and education on the Indian Residential School experience is one of the Truth and Reconciliation Commission's 94 Calls to Action. We have heard from many educators, Elders and knowledge keepers and share their frustration as this important work was dropped just before it was set to begin," said Deputy Grand Chief Derek Fox, who holds the education portfolio. "This is a step backwards on our journey towards reconciliation. The education of the youth in Ontario shouldn't be dictated by the party in power, but left to professionals who acknowledge that identity-building is the only positive move forward."
Notice was sent to members of the TRC Summer Writing Team on Friday afternoon that the summer 2018 curriculum writing sessions were cancelled, including TRC summer writing sessions July 9-12 and July 17-20. Participants were directed to cancel travel and hotel arrangements immediately.
Elders and knowledge keepers, many of whom are Residential School survivors, have made personal investments in this work. Some will now lose income as they have booked time away from employment and other activities in order to participate.
"This TRC project enhanced Ontario's education curriculum with school boards working with Indigenous community partners to provide opportunities for teachers and students to learn about our shared history," said Fox. "We are asking this government to reaffirm its commitment to The Journey Together: Ontario's Commitment to Reconciliation with Indigenous Peoples where the province committed to working with Indigenous partners to address the legacy of residential schools, close gaps and remove barriers, support Indigenous cultures, and reconcile relationships."
The new Ontario government signaled that improving relations with Indigenous Peoples is not a priority when it stripped the Ministry of Indigenous Relations and Reconciliation of a dedicated minister in June. Responsibility for the Ministry of Indigenous Affairs was given to Kenora-Rainy River MPP Greg Rickford, who is also the Minister of Energy, Northern Development and Mines.
Source – Nishnawbe Aski Nation (NAN)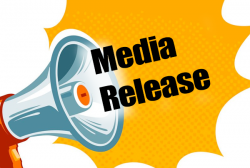 Latest posts by This Media Release
(see all)