May 7, 2018 @ 17:18
The Ninth District is proud to be part of the team effort meeting the challenge of a record season in Great Lakes ice-breaking operations. Working with the Canadian Coast Guard and members of the shipping industry throughout the region, our cutters have logged thousands of hours and miles to keep commerce moving in what has been, to date, the iciest Winter of the past 25 years.
The U.S. and Canadian Coast Guards and their industry partners have developed a broad ice-breaking strategy, which is reviewed at a yearly conference held in the Fall. During the Winter season, we all participate in daily "ice calls," conference calls which set the current ice-breaking priorities. It is here that both U.S. and Canadian assets are allocated as industry provides information on commercial traffic as well as local conditions.
Ice-breaking operations are based on priorities that consider the volume of shipping traffic, public health and safety, and cargo of significant economic importance to a given region. Exceptions to the routine are emergency missions to assist in Search and Rescue or break up river ice jams that can create dangerous flooding.
The Great Lakes are divided into two tactical ice-breaking regions and managed under two subordinate commands. Operation Taconite is based in Sault Ste. Marie, Michigan and encompasses Lake Superior, the Saint Mary's River, the Straits of Mackinac, Lake Michigan, and northern Lake Huron. Operation Coal Shovel is based in Detroit and encompasses southern Lake Huron, the Saint Clair and Detroit River systems, and Lakes Erie.
The surprisingly cold season that started in December 2017 created heavy, rapidly forming ice which slowed shipping substantially. Both the U.S. and Canadian Coast Guards found their forces fully engaged, and by mid-January had already assisted 358 vessels. By mid-February, the Great Lakes were 69% covered in ice, twice the average at this point in the year.
Here are two notable examples of urgent ice breaking responses:
Five urgent vessel requests for vessels put in danger by ice. For example, on January 7, the M/V Algoma Enterprise, a 730-foot Canadian Laker, was beset in ace and being carried toward shoal waters in southern Lake Huron near Goderich, Ontario. The Canadian Coast Guard Ship Samuel Risley was detailed by U.S. Coast Guard Sector Detroit to assist the vessel.
We addressed three exigent community service requests for flooding control. On January 23, at the request of the U.S. Army Corps of Engineers, Sector Detroit diverted the U. S. Coast Guard Cutter Neah Bay to respond to a community flooding risk in Fairport Harbor, Ohio, where the Grand River inched closer to homes and businesses. Neah Bay was able to break up the ice jam that was mainly responsible, and then remained on station breaking up ice until the river flowed freely enough for flood waters to recede.
In the midst of this challenging season, three of our nine U.S. Coast Guard icebreaking cutters were sidelined for engine work while a fourth was undergoing a scheduled 12-month overhaul at the U.S. Coast Guard shipyard in Baltimore. Part of the Coast Guard's Service Life Extension Program, this overhaul should extend the life of each vessel by 15 years. Still, the Ninth District and our Canadian partners were able to maintain and meet all of our service requirements: the Tier One waterway availability for Operation Taconite has been 93%. For Operation Coal Shovel it was 68.6% overall, factoring total availability of the waterway.
As the season progressed, January warmed slightly and February and March temperatures did not drastically drop. Ice remains in the St. Mary's River, Whitefish Bay and ports throughout Lake Superior. Ice can shift at a moment's notice, but our U.S. and Canadian team stands ready to face the challenges that remain in 2018.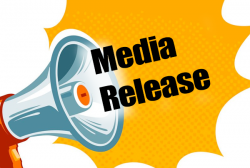 Latest posts by This Media Release
(see all)