Weather – Sunny this morning then a mix of sun and cloud with 30 percent chance of showers late this afternoon. High 21. UV index 6 or high.
Marine – Wind light becoming southwest 10 knots this morning then increasing to southwest 15 this afternoon. Wind veering to west 15 this evening then to northwest 15 Tuesday afternoon.
News Tidbits – Ernst Zundel has died of an apparent heart attack in Germany at the age of 78, on August 5, 2017. Ernst Zundel became famous because of his denial of the Holocaust, and was deported from Canada, and eventually found guilty and jailed in Germany for hate crimes.
Paul Jacques of Sault Ste. Marie is participating in a 850 kilometre, month long journey between Midland, Ont., and Montreal along a historically significant canoe route. This route was first used by Indigenous people and, later, the voyageurs plying the fur trade. A group of Indigenous, Jesuit and others plan to complete this journey, "The Canadian Canoe Pilgrimage" when they arrive in Montreal on August 15. Four years ago, the Jesuits  acknowledged their role in the Spanish residential school, just a short distance from the French River, where they canoed on this journey.
In 1967, two dozen Jesuits made the same journey in celebration of Canada's centennial, but this year's version is hoped that it will become a joint experience that will encourage conversation, reconciliation and friendship.
The canoeists are expected in Arnprior tomorrow night.
The Canada15 Train will be in White River this afternoon. At 4 p.m. it will leave White River for arrival in Chapleau at 7:45 p.m. Although there is no event scheduled for White River or Chapeau, the train should be quite spectacular to see.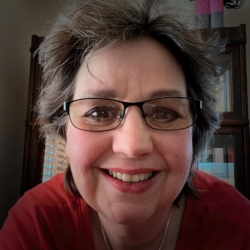 Latest posts by Brenda Stockton
(see all)