Aug 3, 2017 @ 21:41
The Ontario Provincial Police (OPP) this Civic Day Long Weekend (August 4, 2017-August 7, 2017) will be conducting a Slow Down, Move Over enforcement and education campaign. With heavy traffic volumes expected throughout the province, highways and roads will see a greater presence of roadside emergency vehicles, making it a particularly important time for drivers to act in accordance with this law.
Police, Fire and Ambulance respond to emergency calls daily and driver's need to do their part to assist in emergency vehicle with their lights flashing. If the emergency vehicle is stopped on the side of the highway and on the same side of the highway as you are going, slow down and pass with caution. If the road has two or more lanes, leave a lane between you and the emergency vehicle when it's safe to do so. Penalties if drivers do not slow down and move over could face fines between $400-$2000 and three demerit points on conviction and a possible driver's licence suspension for up to two years.
Penalties
–
Drivers can be charged if they don't slow down, or move over when safe to do so, near emergency vehicles or tow trucks that are stopped with sirens or lights flashing.
First offence
: $400 to $2,000, 3 demerit points, upon conviction possible suspension of driver's licence for up to 2 years.
Subsequent offences
: (within 5 years): $1,000 to $4,000, 3 demerit points, upon conviction possible jail time (up to 6 months), possible suspension of driver's licence for up to 2 years.
The OPP will be targeting the "Big Four" (Distracted Driving, Aggressive Driving Seatbelts and Impaired Driving) as part of its Provincial Traffic Safety Program (PTSP) in their efforts this long weekend to save lives.
All motorists, boaters and off-road vehicle users shall take charge of their own safety and to ensure the safety of passengers and anyone else whose lives they would jeopardize due to unsafe or dangerous driving behaviour over the weekend.
Move Over.
Ignore the Distractions.
Kick your Aggression to the Curb.
Buckle Up.
Drive Sober.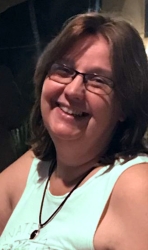 Latest posts by Brenda Stockton
(see all)