Just after 9 a.m. yesterday (June 5th, 2017) a culvert on the Poulain Creek collapsed forcing the closure of Hwy 129. Ontario 511 reports "HWY 129 CHAPLEAU CLOSED FROM HWY 667 TO HWY 101 SOUTH JCT – UPDATED JUNE 6 AT 0800 HRS".
At first, the collapse was reported as flooding, but later reports clarified and stated that the highway was closed due to the culvert collapsing. This culvert was already scheduled for replacement, and work was beginning. After surveying and marking the area to be worked on. The line was marked on both sides for the 'sheet pile' to be installed. Sheet piles are interlocking pieces of steel that create a continuous wall, holding back either earth or water from the working area. As the first sheet pile was being driven in, the vibrations began to travel though the earth and the pavement began to sag forcing the closure of that lane, and then the entire highway was closed for safety. The strong vibrations of the driving in of the first sheet pile precipitated the culvert's collapse.
There is continuous monitoring of the site and waterway (Poulin Creek), and the highway will remain closed until the culvert can be replaced which may be several days.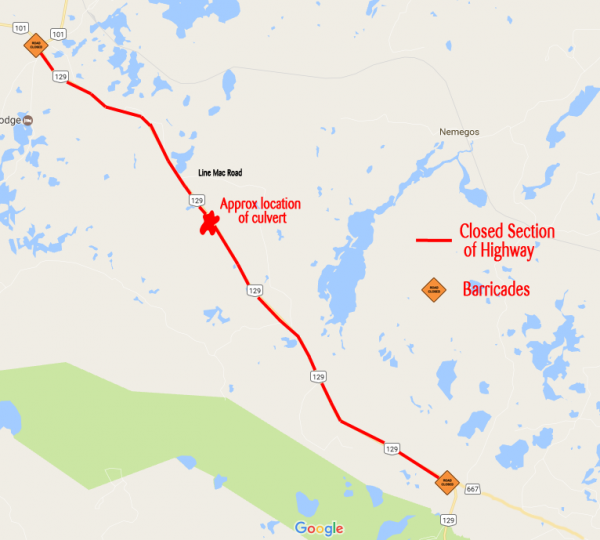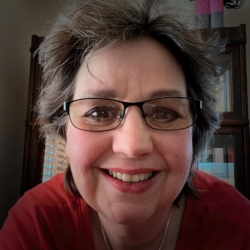 Latest posts by Brenda Stockton
(see all)