Yesterday afternoon, the Ontario Provincial Police (OPP) utilized a vehicle equipped with the Satellite Technology Apprehension Response (STAR) system after receiving a call from the London Police Service who were following a pick-up truck that was towing a trailer and refused to stop.
OPP officers were able to work with the London Police Service and receive updated information as to the location of the wanted vehicle as it continued to travel eastbound on Highway 401, eventually exiting at Drumbo Road. The STAR equipped OPP vehicle continued to proceed to the area where it was able to safely deploy a Global Position System (GPS) projectile. The projectile allowed the OPP Provincial Communications Centre (PCC) in London to safely track the movements and location of the truck and trailer, without any police involvement as it proceeded towards Waterloo and then became stationary.
The Waterloo Regional Police were then contacted and short time later, the stolen trailer was located exactly where it was tracked to.
In light of this first successful deployment in Ontario, OPP Commissioner Vince Hawkes earlier today stated, "as a professional policing service, the OPP is committed to exploring the use of technological advancements to effectively and efficiently manage incidents that involve the apprehension of persons who fail to stop for our officers. I am encouraged at how law enforcement collaborated and how this technology worked allowing for police to locate and recover stolen property without compromising the safety of our citizens".
The investigation into the theft remains ongoing by the Perth County OPP. Any person with information is asked to either contact the detachment at (519) 393-6123 or Crime Stoppers at 1-800-222-8477 (TIPS).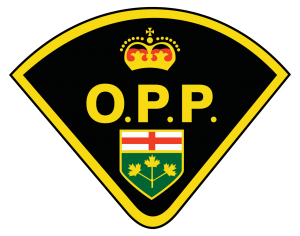 About the Ontario Provincial Police (OPP) - The Ontario Provincial Police is one of North America's largest deployed police services with more than 6,200 uniformed officers, 3,100 civilian employees and 800 Auxiliary officers. They provide essential services that ensure the safety and security of the people of the Province of Ontario.