May 28, 2017 @ 14:0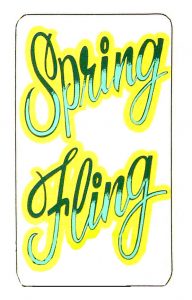 The Wawa Entertainment Series (WES) is hosting tonight's Spring Fling in support and as a fundraiser for the 4th Annual Wawa Music Festival which will be held this Canada Day Weekend.
The show will go on at 7:00 p.m., Sunday, May 28th in the Michipicoten High School auditorium. This year's talent includes select performances by Defined Movement Dance, Richie Overton, Don Charbonneau, Allison Pillon, Damian Binda, Whiskey Jill, Smokies and the Bear, Adrian and Lindsay Boal, Christina Bekintis, Brian Lachine and Matt Larrett to name a few! Brian Lachine will bring his unique comedic flavour to the role of Master of Ceremonies. It should be a stellar evening for all."
All proceeds go to support the 4th Annual Wawa Music Festival which will be held this Canada Day Weekend. This will make for a great weekend for Wawa and visitors to enjoy the  Canada 150 celebrations and the unveiling of our new Wawa Goose monument. This year's festival will provide 3 days of entertainment and wellness activities including, a community paddle, yoga, meditation and dance demonstrations. Larret explained, "We hope to build on the momentum of previous years in facilitating, with the help of our generous community partners, another opportunity to showcase what our community has to offer!"
The committee asks that the community support this year's Spring Fling by purchasing a ticket or donating to the cause of continued musical and artistic excellence in Wawa.  Passes for the 2017 Wawa Music Festival will be available for purchase at the Spring Fling.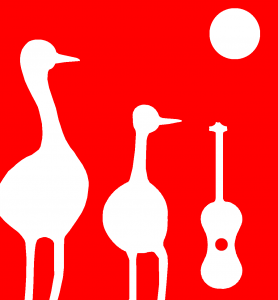 The Wawa Music Festival Committee is an ambitious group of volunteers with strong ties to the arts and even stronger ties to the community. The intention of the group is to host the Wawa Music Festival annually, as well as various other events throughout the year so that the talents of local and regional artists, musicians, crafters, performance artists, etc. can be showcased on a regular basis. The Wawa Music Festival began in 2014, with plans being made to hold the 4th from June 30th to July 2, 2017 to coincide with the Canada/Ontario 150 Celebration! The festival is geared to summer travelers, local music lovers and the community as a whole
Committee Members Are:
Rusty McCarthy, Don Charbonneau, Sabrina Levesque, Dawn Charbonneau, Lynn Lavigne, and Chair, Matt Larrett.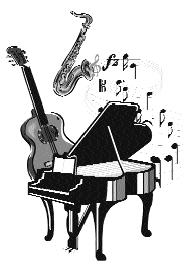 For many years, the Wawa Entertainment Series has brought a variety of entertainment to the residents of Wawa. The Board is working hard, and this year teams up with the Wawa Music Festival. Members of the Board include: Acting Chair Matt Larrett, Tracy Laing, Dawn Charbonneau, and Sabrina Levesque.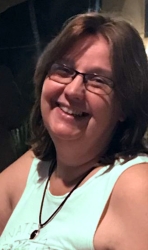 Latest posts by Brenda Stockton
(see all)