May 16, 2017 @ 13:14
Premier Kathleen Wynne's new hydro deal will cause hydro bills to soar – which is why the NDP will vote against the Liberal borrowing bill.
Last week, leaked secret documents from Wynne's cabinet showed that the Liberal government's plan to borrow billions of dollars will cause electricity bills to shoot up sharply after the election, as ratepayers will be forced to pay back billions, plus interest.
"This is a $40-billion attempt to buy an election," said NDP Leader Andrea Horwath. "I think people knew that, one way or another, they'd pay the price for Premier Wynne's latest move on hydro. But the costs Wynne is expecting us all to take on with this plan are truly disgusting.
"There is nothing the NDP – or anyone – can do to stop Premier Wynne from plowing ahead with this bill and causing hydro bills to soar even higher after the election. But the NDP can't – and won't – vote in favour of higher hydro bills. Our plan to cut electricity bills by 30 per cent and return Hydro One to public hands is by far the better plan for Ontarians, and one we're committed to implement should we form government next year."
The Liberal bill comes just eight sitting days before the end of the legislative session, which effectively shuts down the public's right to take a look before the vote.
Even more troubling, Energy Minister Glenn Thibeault said Thursday that there are even more secret documents with further projections on how much the Liberal plan will cost ratepayers – documents that remain hidden.
"We've asked the Financial Accountability Officer to take  a look at those documents, and give ratepayers some insight into just what this will cost them," said Horwath. "But frankly, families are at a tipping point. They can't take any more hikes on their hydro bills."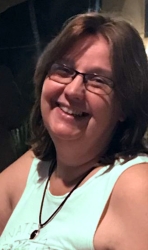 Latest posts by Brenda Stockton
(see all)