May 8, 2017 @ 21:00
Today, Ontario PC MPP Sylvia Jones questioned the Minister of Children and Youth Services on the Government spending $54,000 to purchase luxury Canada Goose jackets.
"Friday you were forced to defend the indefensible – spending almost $54,000 dollars to purchasing luxury Canada Goose jackets for government officials. At the same time, the ministry was cutting funding to children with autism seeking treatment," said Jones.
"Mr. Speaker, does the premier still support the purchase of $1000 dollar luxury winter coats?" asked Jones.
"Back to the President of the Treasury Board. Children with autism are looking to you for treatment. Children in Child Protection looking to the government to protect them from predators. Some of our provinces most vulnerable needed our government to step up and what do they get instead? They learn that you are buying high-end luxury Canada goose jackets while they sit on waiting lists," said Jones.
"Speaker, will the government put a stop to the purchasing of high-end luxury items for their staff? You say Canada Goose was the qualified bid. Then why did it take almost six months for you to respond to my questions and FOI requests?" asked Jones.
"If you are proud of this purchase, then table the tending documents today and prove to families that the purchase was legitimate, because right now nobody believes you,' said Jones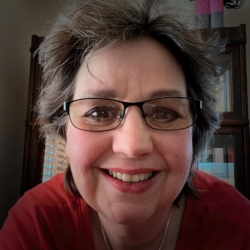 Latest posts by Brenda Stockton
(see all)