Feb 27, 2017 @ 10:26
Ontario is helping to support local economic growth, culture, tourism and infrastructure development for First Nation communities on Manitoulin Island and the surrounding area.
Through the Aboriginal Community Capital Grants Program (ACCGP) and the Aboriginal Economic Development Fund (AEDF) the province is investing in:
 Architectural drawings for an elders and youth centre for Sheguiandah First Nation on Manitoulin Island
An economic strategic plan for Sheshegwaning First Nation on Manitoulin Island.
Renovations to the Dokis First Nation's museum and cultural centre to convert part of the museum and cultural centre into classrooms that will be available to local and regional school boards.
Installation of a parking lot and digital signage at the Four Directions Community Complex in Aundeck Omni Kaning First Nation to make the local community centre more accessible and inviting for elders, youth and visitors.
Supporting economic development in First Nation communities is one of many steps on Ontario's journey of reconciliation with Indigenous peoples. It reflects the government's commitment to work with Indigenous partners, creating a better future for everyone in the province.
Investing in infrastructure, culture and tourism in First Nation communities is part of our plan to create jobs, grow our economy and help people in their everyday lives.
QUICK FACTS
Through the AEDF, Ontario provided Sheshegwaning First Nation with $48,000.
Through the ACCGP, Ontario provided Sheguinadah First Nation with $100,000, Dokis First Nation with $67,235 and Aundeck Omni Kaning First Nation with $293,699.
From 2003 to 2016, through the ACCGP Ontario has provided more than $38 million in capital grants to Indigenous communities.
Ontario is investing a total of $95 million in the AEDF over ten years. The AEDF was launched in 2014 and has three funding streams: Regional Partnership Grants, Economic Diversification Grants and the Business and Community Fund.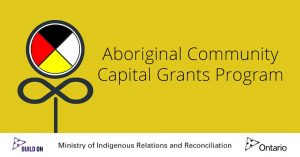 The Aboriginal Community Capital Grants Program (ACCGP) is an Ontario government program designed to promote Indigenous self-reliance by funding community capital Projects that provide a delivery point for community services and business activity. The Ministry of Indigenous Relations and Reconciliation (MIRR) administers the program. The program supports construction or renovation/retrofitting Projects of community, learning, and/or business facilities by providing funding for three Project Stages in the facility development process; Feasibility study completion; Design completion; and Construction/ Renovation/Retrofitting. Eligible applicants may submit one application per Project Stage per year. Eligible applicants may receive funding in each Project Stage once over a five-year period. The ACCGP has a competitive application process and a limited number of awards.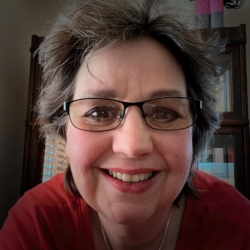 Latest posts by Brenda Stockton
(see all)