A bill that would amend the Income Tax Act to allow volunteer firefighters and other volunteer emergency workers to qualify for a tax deduction has the support of Tony Martin, Sault MP.
"People are volunteering in very challenging and dangerous sectors, like firefighting. They should be recognized for that in some modest recompense for their efforts, contributions, hours and time spent training," he told the House of Commons this week.
"The rural part of the Sault Ste. Marie riding now has numerous volunteer fire departments, men and women, who give of their time and energy, and put themselves out there on behalf of their neighbours. These folks are always on call and ready for duty."
The bill, sponsored by a Liberal backbencher, would give to volunteer firefighters, ambulance or other emergency services workers a $1000 tax deduction for 100 hours of service or more and $500 tax deduction for anyone volunteering between 50 and 100  hours.
Martin also recognized professional firefighters who deserve community praise, and adequate compensation for their invaluable work.
Unlike most private members' bills, this bill passed second reading and will now go to a standing committee for further study.
Noting a similar bill failed by four votes in the last Parliament, Martin said "we today have a minority government and with that comes an opportunity for these kinds of important public initiatives to be successful."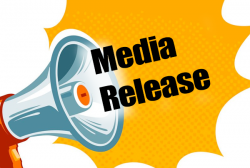 Latest posts by This Media Release
(see all)