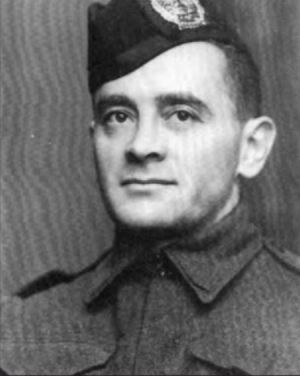 Archie was born on March 24, 1903 in Saskatchewan. He joined the Toronto Scottish Regiment on November 21,1939. He served in Canada, England, France, Holland, and Belgium during World War ll.
Archie was wounded in the back by a piece of exploding shell. He was discharged on July 20, 1945 and was awarded the Canadian Volunteer Service Medal, the 1939-45 Star, the France and Germany Star, the Holland Belgium Star.
After the war he worked in Nichol Mine in Sudbury. He moved to Wawa and worked as Millwright at the Algoma Ore Division. He was a member of Wawa Legion Branch 429 for fifty years. Archie passed away on November 10, 1995.