Wawa Community Food Bank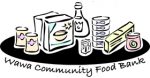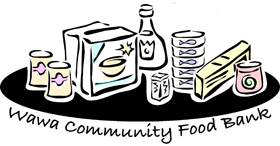 Business Name:
Wawa Community Food Bank
COVID-19 Restrictions:
Open Wednesday's 2 p.m. – 4 p.m., excluding the first Wednesday of the month. 
Description::
The Wawa Family Health Team offers a nursing clinic for diabetes testing and dietary information once a month and another nursing clinic for blood pressure testing and health counseling.
Donations of non-perishable food items can be made at John's Valu-Mart (look for their cart). Food items and plastic shopping bags can also be donated in the black donation bin at the main entrance of 96 Broadway (the former medical center).