May 27, 2023 at 18:48
The highway has been reopened.
May 27, 2023 at 17:48
Hwy 17 has been closed from Wawa to White River. Please drive with caution in that area, there may still be fire fighting activities underway.
May 27, 2023 at 16:09
A forest fire at the Depew River has caused traffic delays and a closure notification by ON511 (WAW003). The fire is currently 1/2 hectare in size, and MNRF is on site. The fire was reported begun at 2:36 this afternoon. The Depew River is approximately 9km southeast of White River.
WAW002, northwest of White River is now at 32 hectares. It is located 3 kilometers west of Highway 17, just south of Kwinkwaga Ground Moraine Uplands. It was first discovered at 0.8 hectares Friday afternoon.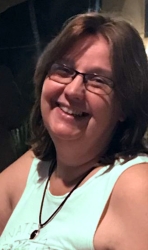 Latest posts by Brenda Stockton
(see all)