from Hawk Junction, Ontario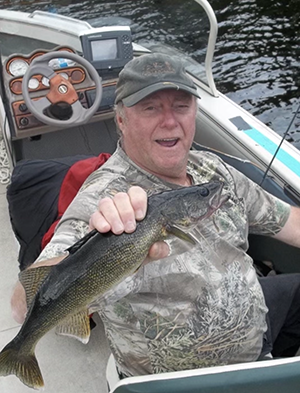 It is with great sorrow that we announce his passing on September 15th, 2022. He passed away suddenly while away from home at the age of 75. Survived by his wife Susan Charbonneau. Loving father of Rolly and his wife Karen, Angèle Charbonneau (Courchesne), Suzanne Ouellet and her husband Gino all from Noelville. Roger Charbonneau and his wife Brenda from Powassin. He will always be remembered by his ex-wife Claudette Dupuis, mother of his children. Predeceased by his father Victor Charbonneau and his mother Elodia Charbonneau (Dufour). He will be greatly missed by his brothers and sisters: Donald and wife Jude, Marcel and wife Beverly, all from Wawa. Richard Charbonneau and wife Caroline of Goulais River, Lise Charbonneau and her late husband Jim of London, Guy and his wife Nicole of Strathroy, and Carole and her husband Zee of Vancouver. He will be missed greatly by his nieces and nephews. Survived by his uncle Conrad Dufour who will always remember the good times he shared with Frank!
Frank leaves behind him a legacy, "continuation of his tree of life!". He will be sadly missed by his 8 grandchildren: Ghislain, Jordan, Nadine, Sarah, Brandon, Christina, Derrick, and Jesse. "Fishing memories with Pépère will never be forgotten as he always found the honey hole! And as he would say "….fish on, come to Papa". He also leaves behind seven beautiful great-grandchildren that will carry on his legacy!
Frank was a proud owner of Totomenai Lodge on Whitefish Lake in Wawa for over 30 years. He was a dedicated man and encountered many friendship bonds with his guests over the years. Totomenai Lodge was his pride and joy, his solace, his dream come true. Fishing and hunting were his passion. He was an outdoor man who enjoyed life. He loved gardening and was also an avid « Blue Jay baseball fan ». Frank was a great chef, he enjoyed cooking for his guests and family. His fish fries were the best!
May you rest in peace Dad and fish freely in heaven! Until we meet again! ❤️
A Celebration of Life in his honour will be held!