4:57 AM EDT Monday 1 May 2023
Snowfall Warning in effect for:
Geraldton – Manitouwadge – Hornepayne
Light rain or snow with a risk of freezing rain will affect areas north of Lake Superior today. Any rain should transition to snow as the day progresses and become heavier later this afternoon or early evening. Environment Canada warns that the wet nature of the snow combined with gusty northerly winds to 60 km/h may lead to isolated power outages. 15 – 20 cm of snow is expected.
The highest snowfall totals should remain east of the towns of Geraldton and Nakina, although these locations may still receive 10 cm. Snow should taper off Tuesday. Visibility may be suddenly reduced at times in heavy snow. Surfaces such as highways, roads, walkways and parking lots may become difficult to navigate due to accumulating snow.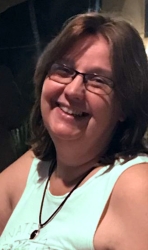 Latest posts by Brenda Stockton
(see all)