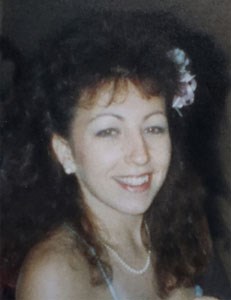 Mrs. Renée Erickson (Miron), age 55, resident of Thunder Bay Ontario, passed away peacefully at St. Joe's Healthcare. Born on September 5th, 1967 in Wawa, Ontario. She was raised and educated in Dubreuilville, Ontario, until the family moved to Thunder Bay, Ontario in 1974. She attended St. Joseph's School for primary here in Thunder Bay and later P.A.C.I. She was employed at Kitchen's by Emile, her father's business for the majority of her working life and left when the business came to an end.
Renée is survived by her spouse: Tony Fronc, children: Kayla, Janine and Tyson Erickson, great-grandchildren: Liam and Kaity, parents: Linda and Emile Miron, siblings: Bruce and Dennis Miron.
Cremation has taken place. A Celebration of Life will take place at 1p.m on Sunday, June 4th at the Current River Rec Centre. Friends and family will be welcome to share stories and memories. If friends and family would like to send photos to be shared in slideshows, please contact Janine or Kayla Erickson.