January 27, 2022 at 09:05
Weather: Snow Squall Watch

Today – Increasing cloudiness. 30 percent chance of flurries late this morning. Flurries beginning near noon. Risk of snow squalls late this afternoon. Local amount 2 to 4 cm. Wind up to 15 km/h. High minus 12. Wind chill minus 38 this morning and minus 15 this afternoon. Risk of frostbite. UV index 1 or low.
Tonight – Flurries or snow squalls. Local amount 5 to 10 cm. Wind up to 15 km/h. Low minus 21. Wind chill minus 17 this evening and minus 25 overnight.
News Tidbits:
The Toronto Zoo says one of its cheetahs has given birth to a litter of cubs. Three of the four cubs are doing well, one did not survive.
After weather-related road closures held up the Freedom Convoy 2022 in White River yesterday, the convoy visited Wawa last night. Wawa-news will have more on that later today.
Did you know?
CTV News is reporting that Ontarians who suspect they caught COVID-19 at work, can make claims with WSIB even without a positive result from a PCR test now that the gold-standard assessment tool is no longer available to most residents.
Do you Remember?
On this day in 1986, at 11:38 a.m. EST the space shuttle Challenger lifted off from Cape Canaveral. Tragically, seventy-three seconds later, people at the launch watched in disbelief as the shuttle broke up in a forking plume of smoke and fire. Millions more watched on live television. There were no survivors. It took two years (September 1988), when space shuttle flights resumed with the successful launching of the Discovery.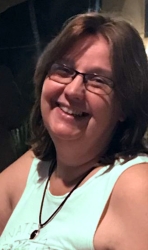 Latest posts by Brenda Stockton
(see all)