Weather – A mix of sun and cloud. Fog patches dissipating this morning. High 20. UV index 5 or moderate.
Tonight – Mainly cloudy. Low 9.
Fog Advisory – for Montreal River to St. Joseph Island. Issued at 5:48, Environment Canada warns that near zero visibility in fog is expected or occurring over some areas. Dense fog patches have developed this morning and are expected to persist for several hours before dissipating later this morning. Visibility may be significantly and suddenly reduced to near zero. Travel is expected to be hazardous due to reduced visibility in some locations.
Statistics from Algoma Public Health:
Tested (1)
34,395
Positive
31
Negative
33,331
Deceased
0
Resolved (2)
30
  Updated: September 21, 2020
(1) That Algoma Public Health is aware of.
(2) Patient tested positive but is resolved according to current public health criteria. This number includes any persons who are deceased.
News Tidbits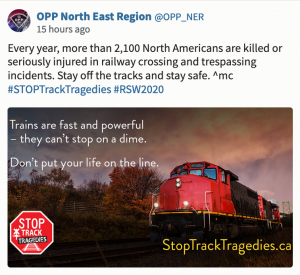 There were no new fires confirmed in the Northeast Region by late afternoon on September 22. There are no active fires in the region. The fire hazard ranges mostly from low to moderate across the region, with some areas near North Bay, Parry Sound and north of highway 11 showing a high hazard today.
No new fires were confirmed in the Northwest Region by the afternoon of Sept. 22. At the time of this update there was one active fire under observation in the region. One fire was called out today. The fire hazard in the region is mainly moderate to low with areas of high hazard conditions in the Fort Frances, Thunder Bay, Kenora, and Dryden sectors.
The OFSC is now providing snowmobile driver training 100% online for 2020. They are now accepting registrations for this year.
Tbaytel for Good Community Fund Fall 2020 campaign has been launched. From Monday, Sept. 21 to Friday, Oct. 23 at 4 p.m.Tbaytel is inviting teachers, students, parents, volunteers, not-for-profit groups, coaches, community members, associations and individuals from its serving territory to apply for funding. Tbaytel is awarding funding for four projects this year; two in the $2,000 category and two in the $5,000 category. Winners of the Tbaytel for Good Community Fund will be determined by public voting, which will take place from Nov. 9 to Nov. 20. Winners will be announced Nov. 30.
Premier Doug Ford will be joined by Christine Elliott, Deputy Premier and Minister of Health, to make an announcement at 1 p.m. in Huntsville, ON.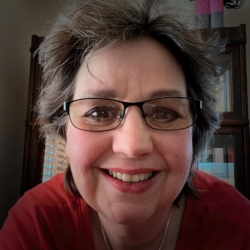 Latest posts by Brenda Stockton
(see all)