Mar 26, 2018 @ 09:21
There is a Special Council Meeting tonight, Monday, March 26, 2018 in Council Chambers at 6:00 p.m. There is also a Corporate Planning Meeting scheduled for the same time. Wawa-news is unclear as to which meeting will occur first.
This special meeting will allow for each Candidate to affirm their qualifications, and then the Presentations and Questions will take place. After this presentation, Council will move into an "in-camera session"  regarding: "Personal Issue (1 Item) Council Vacancy – personal matters about an identifiable individual, including municipal or local board employees. (Municipal Act, c.25, s.239 (2) (b))". After coming out of the 'in camera session' Council will entertain the resolution to appoint members.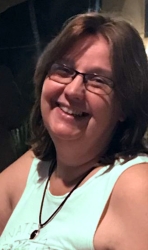 Latest posts by Brenda Stockton
(see all)