In 1992, the Canadian Psychiatric Association established the first Mental Illness Awareness Week. It became an annual national public education campaign designed to help open eyes to the reality of mental illness. The week is now coordinated by the Canadian Alliance on Mental Illness and Mental Health (CAMIMH).
One of MIAW's major initiatives is the Faces of Mental Illness campaign, a national outreach campaign featuring the stories of Canadians living in recovery from mental illness. Thousands of pieces of MIAW materials featuring the Faces are disseminated to hundreds of organizations across Canada in an effort to raise awareness and end the stigma associated with mental illness.
This year CAMIMH will be hosting a Faces of Mental Illness Reception in Ottawa, bringing together Members of Parliament, prominent decision makers, the Faces from the Faces of Mental Illness campaign, and CAMIMH members to express support for current mental health initiatives and increased access to mental health services.
Marking the beginning of Mental Illness Awareness Week, Dr. Eric Hoskins, Minister of Health and Long-Term Care, made the announcement at the Centre for Addiction and Mental Health (CAMH) in Toronto today, where the province is also celebrating the start of construction on the redevelopment of CAMH's Queen West site. The CAMH redevelopment involves the construction of 655,000 square feet of new space, which will include 235 inpatient beds, an emergency room open 24/7, research and education facilities, as well as parks and retail space within the surrounding neighbourhood.
The Canadian Alliance on Mental Illness and Mental Health would like everyone to share Mental Illness Awareness Week with your friends and followers on social media by using #MIAW17.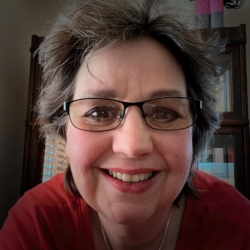 Latest posts by Brenda Stockton
(see all)