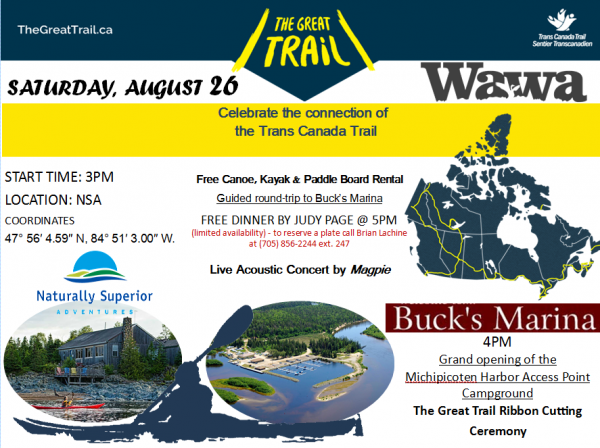 The Great Trail is a trail that goes from one end of Canada to the other, and we are lucky that here in Wawa, Ontario, we have a section of the trail that passes through us. There are land and water trails, and our section is a beautiful water trail that goes from Naturally Superior Adventures (NSA) to Buck's Marina and Lake Superior. To celebrate the opening of this marvelous trail, we are having an unveiling celebration on August 26th!
On August 26th, at 3 p.m., we will be meeting at NSA to get a little bit of information about the trail and then we will be taken aboard a beautiful voyageur canoe to embark down our section of the trail. Magpie will perform some acoustic versions of the voyageur songs as we journey down to Buck's Marina.
After arriving at Buck's Marina, we will take part in a ribbon cutting ceremony.
After that is finished, we will get back on the canoe and travel back to NSA for more activities. There will be a BBQ meal catered to you by Judy Page, and paddleboards/canoes/kayaks available for rental to use during this time. There will also be an acoustic concert performed by Magpie (Lindsay and Adrian Boal) for your entertainment, and enjoyment.
Please call Brian Lachine, 705-856-2244, ext 247 to make a reservation for the dinner
Hope to see you all there.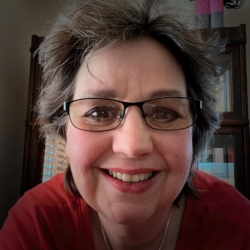 Latest posts by Brenda Stockton
(see all)