Jun 14, 2017 @ 08:50
On Monday, June 12, 2017, the Minister of Health and Long-Term Care, Dr. Eric Hostins was joined by joined by John Tory, Mayor of Toronto at The Works Needle Exchange Program in Toronto to announce new front-line addiction and mental health workers for every community in the province and the distribution of almost 80,000 additional naloxone kits per year to front-line organizations.
The province is providing funding for every board of health in Ontario to hire more front-line workers, such as addiction outreach workers and nurses, to help municipalities expand supports for people impacted by opioid addiction and overdose. This will allow communities to improve addiction outreach, education and planning while working on early warning and surveillance of opioid overdoses.
More than 6,500 additional naloxone kits per month will be distributed in the community to those at risk of opioid overdose and their friends and family, through community organizations such as shelters, outreach organizations, AIDS Service Organizations, Community Health Centres and withdrawal management programs. This will broaden the reach of existing harm reduction programs that are currently offered by Public Health Units and community partners.
Dr. Hoskins explained, "The devastating impact of opioid use disorder and overdose has reached every community across the province, and crosses all demographics. Our government is committed to working together with our partners across the province to combat this issue through a collaborative, evidence-based, comprehensive approach that will help save lives.".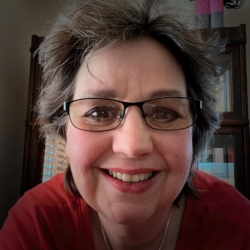 Latest posts by Brenda Stockton
(see all)