May 7, 2017 @ 12:02
At 11:56 OPP tweeted that Highway 17 was open.

May 7, 2017 @ 11:45
Reports from travelers are that Highway 17 is now open. Traffic is moving.
May 7, 2017 @ 10:27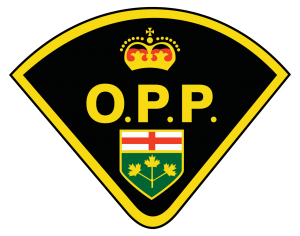 On May 7, 2017, shortly after 4:00 a.m., the East Algoma Provincial Police (OPP) and the Algoma District Paramedic Service responded to a single motor vehicle collision involving a pedestrian on Highway 17, at the territory of Mississauga First Nation. Police investigation determined that an eastbound motor vehicle struck a male walking in the eastbound lane. The 24-year-old male from Mississauga First Nation, Ontario, Bruce Cada received serious injuries and died at the scene.
The investigation remains ongoing at this time with the assistance of OPP Technical Collison Investigator (TTCI) and East Algoma OPP Crime Unit.
Both lanes of Highway 17 remain closed at this time.
May 7, 2017 @ 09:47
OPP Northeast Region Communications Centre have tweeted a map for travellers at 9:29 a.m. It is closed at Village Road/Hwy 17 at the west, and halfway between Birch Street and Longview Avenue to the east. There is a detour in place for local vehicles, but not commercial motor vehicles.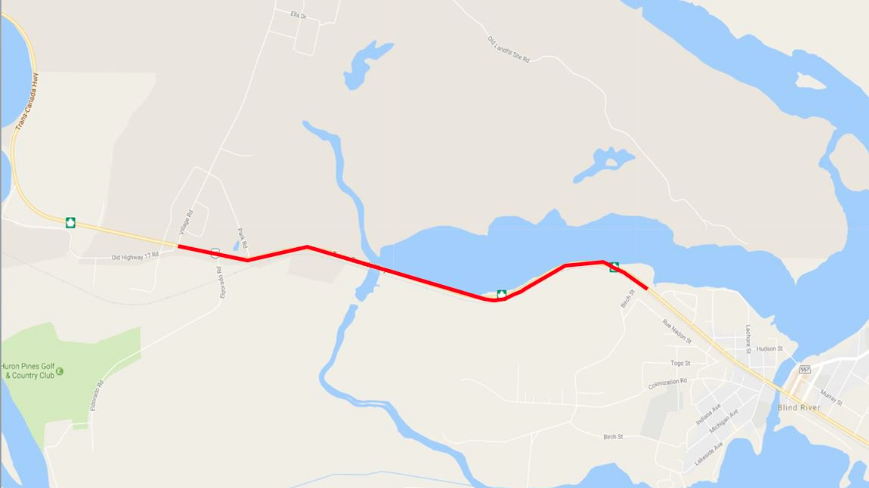 May 7, 2017 @ 06:18
Ontario511 has tweeted that Highway 17 (West of Blind River)  is closed in both directions east of Park Road due to a collision. They advise that the highway will be closed for several hours.

May 7, 2017 @ 05:17
At 5:12 a.m. Blind River Detachment of the Ontario Provincial Police advised of the following Road Closure: Highway 17 (west of Blind River).
The OPP have initiated a road closure of Hwy 17 due to a serious motor vehicle collision.
There is a detour for local vehicles only, no commercial motor vehicles. It is unknown at this time how long the highway will be closed. OPP ask, "Please do not call O.P.P. Provincial Communication Centres for road advisory updates or road condition information."
Visit the Ontario Ministry of Transportation website at ontario.ca/511, twitter @511Ontario or call 511 traveller's information such as winter road conditions, construction reports, road closures, traffic reports, traffic cameras and interactive mapping.
May 7, 2017 @ 04:52
At 4:44 OPP Northeast Region Communications Centre tweeted that Highway 17 just west of Blind River has been closed in both directions for a police investigation.
It is unknown at this time when the highway will be reopened. Blind River is 143km east of Sault Ste. Marie.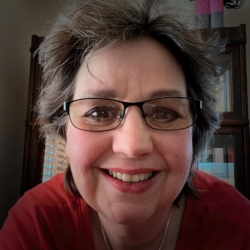 Latest posts by Brenda Stockton
(see all)