Apr 6, 2017 @ 08:35
At 3:25 a.m. OPP released a Media Release: Hwy 11/17 east of Nipigon is now open. Cleanup crews may still be working in the area. Caution is advised when travelling in the area.
Apr 6, 2017 @ 00:25
Highway 17 (East of Nipigon) has been closed due to a vehicle fire. OPP advise that there have been no injuries. All lanes are blocked at this time
There appears to be some question as to the location, Lachance Road (Hwy 11/17 east of Nipigon), Nipigon Bay Road (Hwy 17 east of Nipigon) and Blair Lake Road (Blair Lake Rd N 25KM of Nipigon).
Wawa-news has mapped Lachance Road and Nipigon Bay Road to attempt to show where the highway is closed.
OPP Media Release at 12:02 AM

12:13 a.m. via Twitter (OPPCommunicationsNWR@OPP_COMM_NWR)

12:13 a.m. via Twitter (Ontario 511@Ontario511)

(Nipigon: #HWY17 Blair Lake Rd N 25KM of Nipigon, all lanes are blocked in both directions due to a vehicle fire. #ONHwys)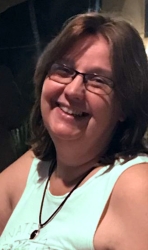 Latest posts by Brenda Stockton
(see all)