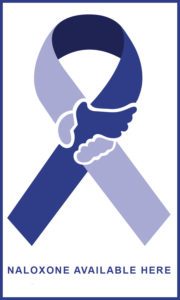 The Hep Care Program at Group Health Centre (GHC) is pleased to announce that, starting this week, they will begin to offer a local solution to the nationwide opioid overdose problem.
The program will begin community teaching and distribution of intra-nasal naloxone kits to those that are at risk for opioid overdose and their immediate family members. Naloxone (also known as Narcan™) is a non-prescription drug that can temporarily reverse the effects of an overdose of fentanyl, morphine, heroin, methadone, oxycodone or other opioids.
The Hep Care Program is glad to be one of 16 Ministry of Health funded sites within Ontario mandated to deliver this program. While it is hoped that there will soon be others within our community who are able to provide this training, the GHC Hep Care Program is the only publicly accessible program in our area to offer intra-nasal naloxone kits. You cannot obtain a kit without first attending a training and education session.
The Hep Care Program's naloxone training will be delivered by a Registered Nurse and Outreach Worker. Training sessions will be held every Friday at 1:30 p.m. at the Neighbourhood Resource Centre on Gore Street in Sault Ste. Marie, but can also be scheduled for groups or individuals as necessary, anywhere within the Algoma District. Please call 1-888-943-4372 for more information.
The Hep Care Program also provides harm reduction services, testing, and counselling to at-risk individuals, often yet-to-be-diagnosed with Hepatitis C, and their families. If you are, or someone you care about is, an intravenous or inhalation drug user, the program welcomes you to contact them for information, education, or support.
Please note: intra-nasal naloxone kits are intended for those at high-risk for overdose and their immediate family members. Individuals in other circumstances who may need access to naloxone can visit https://www.ontario.ca/page/get-naloxone-kits-free to find a participating Pharmacy for training on injectable naloxone use.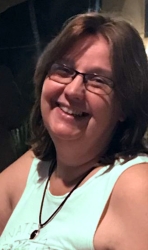 Latest posts by Brenda Stockton
(see all)