Richmont – Island Gold and "Let's Roll Out ALS – 25k 25y" are organizing the inaugural Run 'n' Roll for ALS. This special event will be held Saturday, May 27th in Dubreuilville, Ontario. The "Let's Roll Out ALS – 25k 25y" has been raising donations for ALS for several years now and their 2017 objective is to raise $25,000 to celebrate the 25 years anniversary that Eddy K. Lefrançois has been living with ALS in their community.
The purpose of the Run 'n' Roll is to raise monies to donate to ALS/SLA Canada and will be used to make a difference to find a cure for this still incurable disease today. Everyone is invited to participate, not only to promote healthy activity but also to support this cause.
Amyotrophic Lateral Sclerosis (also known as ALS, Lou Gehrig's disease, or motor neuron disease) is a disease that gradually paralyses people because the brain is no longer able to communicate with the muscles of the body that we are typically able to move at will. Over time, as the muscles of the body break down, someone living with ALS will lose the ability to walk, talk, eat, swallow, and eventually breathe. There are no effective treatments yet for ALS and no cure. Approximately 80% of people with ALS die within two to five years of being diagnosed. Approximately 3,000 Canadians are currently living with ALS.
If you are interested in participating, you can registry by completing and submitting the form below to Ms. Josée Bouchard ([email protected]) and Mr. Sylvain Drolet (c.c.: [email protected]).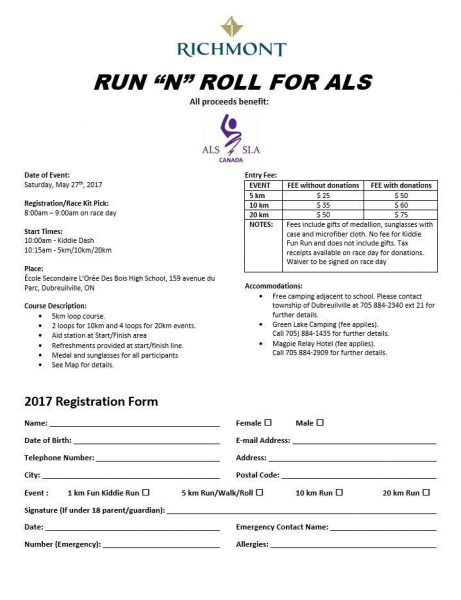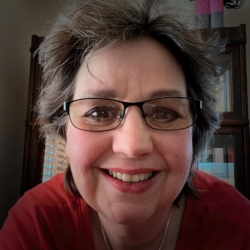 Latest posts by Brenda Stockton
(see all)