Feb 22, 2017 @ 16:13
Premier Kathleen Wynne's Liberals refused Tuesday to support NDP Leader Andrea Horwath's motion to sever Bill 27 and end winter hydro disconnections – only to introduce the exact same motion on Wednesday.
"It's painfully obvious that the Liberals are doing what they think is best for the Liberal party – not the people of Ontario," said Horwath, who added that the NDP will support the motion. "Last year, 60,000 households had their heat and power shut down because they were struggling to keep up with sky-high hydro bills. Kathleen Wynne didn't stop dangerous winter disconnections then. This year, including yesterday, she's refused to support the NDP's calls for winter disconnections to end. Up to and including last night, we continue to hear about more disconnections. I wonder if the premier can tell us how many households had their power cut off while she was dragging her feet on this issue?"
The motion was tabled by Horwath Tuesday morning, the Legislative Assembly's first day back in session, and would have immediately severed and brought to a vote a winter disconnections prohibition clause in Bill 27. After voting down that motion Tuesday, Wynne's Liberals' Wednesday motion was identical.
Horwath said that people are suffering from the high cost of privatized hydro, and there's no room for political games in their lives. "This isn't a time for politics," she said. "It's time for a concrete plan to give families more security by delivering relief from massive hydro bills."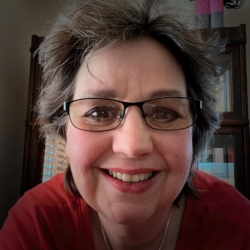 Latest posts by Brenda Stockton
(see all)