Families and fishing enthusiasts across Ontario can fish licence-free from Saturday, February 18 through Monday, February 20th, 2017.
This Family Day weekend, anglers can go ice fishing without a licence, so head out to one of Ontario's provincial parks that are open during the winter to give it a try. Learn the ropes of ice fishing at one of the many events happening across the province, including Conservation Sudbury's Friends and Family Ice Fishing Day on February 19, 2017 at Lake Laurentian Conservation Area in Sudbury.
Remember to follow the rules for ice fishing in Ontario and stick to the daily fishing limits to help protect our province's fish populations.
Recent mild weather may have made ice on many bodies of water unsafe, so be sure to check with local ice hut operators before venturing out and make safety a priority.
Quick Facts:
Anglers buy approximately 1 million licenses to fish in Ontario each year.
This summer, Canadian residents can fish without a licence in Ontario from July 1-9, 2017.
New anglers can borrow fishing gear for free through the Tackleshare program. The nearest Tackleshare place to Wawa is in Lake Superior Provincial Park at the Agawa Bay Information Centre (which is closed for the winter).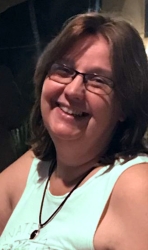 Latest posts by Brenda Stockton
(see all)