February 12 to 18 is Sexual and Reproductive Health Week and Algoma Public Health wants to remind you about the importance of starting a conversation about healthy sexuality.
Many sexually transmitted infections (STIs) have few or no noticeable symptoms and people may not be aware that they are infected. These infections can lead to serious health complications if left untreated. Talk openly with your health care provider and get regular testing for STI's, including HIV. This is vital to educating yourself and reducing your risk.
"Discussing sexuality and relationships with your health care provider is an important part of living a healthy life. This Sexual and Reproductive Health Week we encourage everyone to start a conversation with their healthcare provider about healthy sexuality," says Kristin Bateman, a public health nurse with Algoma Public Health.
"When we talk openly about sexuality we create an environment where people can educate themselves about protection, risks, and testing."
STIs continue to be a significant risk in Algoma, with rates of gonorrhea, chlamydia and syphilis on the rise across Ontario.
In 2012, Algoma had 20 cases of gonorrhea, compared to 94 cases in 2016.  This is a 370% increase in four years.  In 2016, Algoma ranked 3rd highest of all 36 public health units for gonorrhea rates.
Syphilis, an STI once rarely seen continues to be a concern in the Algoma district and across the province.
Algoma Public Health offers confidential appointments to discuss sexually transmitted infections, birth control, emergency contraceptive, pregnancy options and healthy sexuality. Call us at 705-541-7100 or TF 1-800-726-0398 to start the conversation.
Learn more about gonorrhea and how you can protect yourself.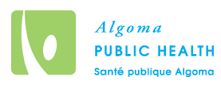 About Algoma Public Health (APH)
- a public health agency committed to improving health and reducing social inequities in health through evidence-informed practice. APH has a main office in Sault Ste. Marie and three offices in the Algoma district: Blind River, Elliot Lake, and Wawa; with 200 employees who deliver provincially legislated public health services and community programs.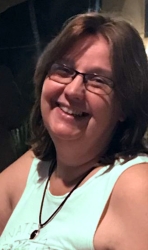 Latest posts by Brenda Stockton
(see all)