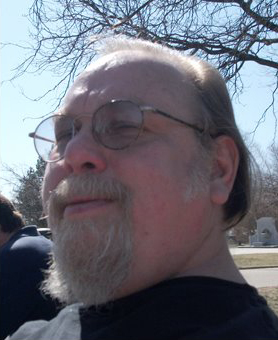 Garry Stockton, beloved brother of Brenda Stockton passed away suddenly Monday, February 14th, 2011 in Pontiac, Michigan. Garry will be missed by his dear friends Dawn Roffey, Bill Clink and Zedric Thomas, and his three dogs, Lucky, Buddy, and Princess.
Garry leaves behind his father Garrett Ensor Stockton (Wawa), mother Marilyn Honeycutt (Sandusky, Ohio) and siblings Brenda (Marcus) of Wawa, Ontario; Tom and (Hazel) of Muskegeon, Michigan; Roger (Cathy) of Coquitlam, British Columbia; Michele (Brett) of Tawas City, Michigan; Vicky (Glen) of Brampton, Ontario; David (Darla) of Prescott, Arizona; and Nancy of Sandusky, Ohio; and a number of nieces and nephews, especially his niece and fellow Beatle fan, Katherine.
Garry proudly served his country in the Navy (71-75), working in the capacity of special intelligence. Garry led a career that encompassed many fields, machinist, luthier and recording engineer. As an innovative machinist, he worked with Trager Research & Manufacturing (Detroit) and Hydracam Ltd. Garry was a gifted guitar builder and engineer, founding North American Guitar Corporation, winning a global contract for his products, also President of GTS – Guitar Technology Systems. His products were cutting-edge and had applied for many design patents. As a recording engineer, he worked with legends George Clinton and Sly and the Family Stone, among others. As a result of his accomplishments, he touched many lives and will be remembered fondly. Garry took pleasure in his later years as a landscape artist and gardener, with a particular love of irises.
At the request of his family, a formal service will not be held, and cremation has taken place. A celebration of his life will be held at his friend Michael's house, at 4122 North Fulton Place, Royal Oak, Michigan from 2 to 5 p.m. Saturday, February 19th, 2011. Friends of Garry are invited to attend.
All music is folk music. I ain''t never heard a horse sing a song. — Louis Armstrong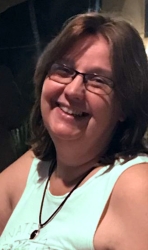 Latest posts by Brenda Stockton
(see all)