Publish on: Oct 25, 2010
Wawa has elected its new mayor and council for the next four years. In a history making, neck and neck race, Linda Nowicki led by a mere 27 votes or 2% when the final votes were tallied. Linda will become Wawa's first woman Mayor in December.
For Council, Holly Morrison-Smith, Yvan Besner, Ron Rody and Bill Chaisson will take seat.
The final figures came in at 9:28 p.m. not a minute too soon for the anxious crowd who waited to find out the results of the battle between Howard Whent and Linda Nowicki. At that time a mere 29 votes gave Linda the lead.
Mayor Howard Whent offered his congratulations to Linda Nowicki during the flurry of congratulations, and stated that although the race was so close, he would not be contesting the vote.
| | | | | | | | |
| --- | --- | --- | --- | --- | --- | --- | --- |
| | 1 | 2 | 3 | 4 | 5 | total | |
| Mayor | | | | | | | percentage |
| Ken Martin | 49 | 43 | 68 | 56 | 92 | 308 | 22.08 |
| Linda Nowicki | 91 | 94 | 120 | 133 | 119 | 557 | 39.93 |
| Howard Whent | 106 | 87 | 110 | 106 | 121 | 530 | 37.99 |
| Total | 246 | 224 | 298 | 295 | 332 | 1395 | |
| | | | | | | | |
| Council | | | | | | | percentage |
| Yvan Besner | 180 | 170 | 219 | 211 | 229 | 1009 | 20.92 |
| Mario Casavant | 67 | 52 | 75 | 65 | 117 | 376 | 7.80 |
| Bill Chiasson | 107 | 97 | 148 | 132 | 200 | 684 | 14.18 |
| Val Morris | 110 | 104 | 139 | 147 | 113 | 613 | 12.71 |
| Holly Morrison-Smith | 196 | 167 | 237 | 223 | 224 | 1047 | 21.71 |
| Joey Ralph | 14 | 18 | 24 | 16 | 41 | 113 | 2.34 |
| Ron Rody | 167 | 158 | 224 | 222 | 209 | 980 | 20.32 |
| Total | 841 | 766 | 1066 | 1016 | 1133 | 4822 | 100 |
| | | | | | | | |
| French Public Trustee | | | | | | | |
| Josee Bouchard | 5 | 4 | 4 | 5 | 2 | 9 | |
| Thomas Michaud | | | 1 | | | 0 | |
| Total | 5 | 4 | | | | 9 | |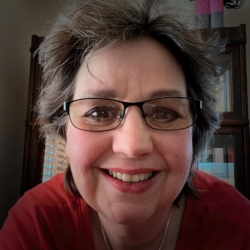 Latest posts by Brenda Stockton
(see all)