May 17, 2018 @ 10:12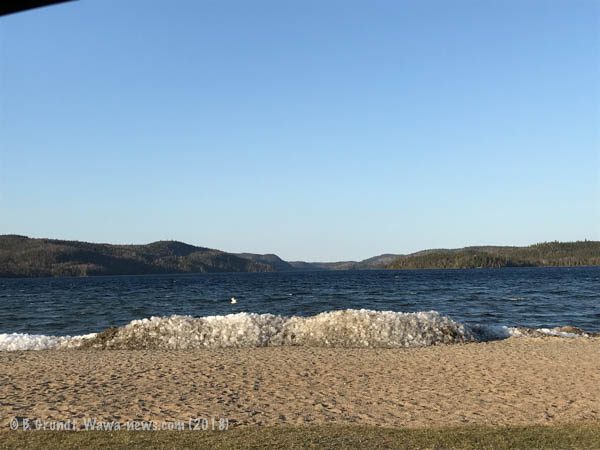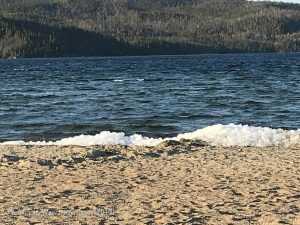 The ice is off of Wawa Lake! Finally Spring must be here. Tuesday morning, a bunch of candled ice hit Dr. Rose's beach piling up in heaps – the last of the ice on the lake.
Later that afternoon, Watson's began flying, getting ready for their opening for the Victoria Day Weekend.
History
| | | | | | | |
| --- | --- | --- | --- | --- | --- | --- |
| YEAR | OPEN | | FROZEN | | | |
| 2018 | May | 16 | | | | |
| 2017 | | | | December | 11 | |
| 2016 | | | | December | 15 | Partially Frozen |
| 2015 | | | | December | 31 | Latest FROZEN |
| 2014 | May | 21 | Latest OPEN | November | 28 | |
| 2013 | | | | December | 7 | |
| 2012 | | | | December | 22 | |
| 2011 | | | | December | 17 | |
| 2010 | | | | December | 15 | |
| 2009 | | | | December | 17 | |
| 2008 | | | | December | 15 | |
| 2007 | | | | December | 4 | |
| 2006 | | | | December | 6 | |
| 2005 | | | | December | 15 | |
| 2004 | | | | December | 17 | |
| 2003 | | | | December | 3 | |
| 2002 | | | | December | 3 | |
| 2001 | | | | December | 25 | |
| 2000 | | | | December | 12 | |
| 1999 | | | | December | 23 | |
| 1998 | | | | | | |
| 1997 | | | | | | |
| 1996 | | | | | | |
| 1995 | | | | | | |
| 1994 | | | | | | |
| 1993 | | | | | | |
| 1992 | | | | | | |
| 1991 | | | | | | |
| 1990 | | | | | | |
| 1989 | | | | | | |
| 1988 | | | | | | |
| 1987 | April | 20 | Earliest OPEN | December | 23 | |
| 1986 | April | 28 | | December | 12 | |
| 1985 | May | 8 | | December | 12 | |
| 1984 | April | 28 | | December | 18 | |
| 1983 | May | 11 | | December | 7 | |
| 1982 | May | 12 | | December | 13 | |
| 1981 | May | 3 | | December | 15 | |
| 1980 | April | | | December | 9 | |
| 1979 | May | 11 | | December | 14 | |
| 1978 | May | 13 | | December | 3 | |
| 1977 | April | 25 | | | | |
| 1976 | April | 30 | | December | 20 | |
| 1975 | May | 9 | | December | 9 | |
| 1974 | May | 12 | | December | 17 | |
| 1973 | April | 21 | | December | 11 | |
| 1972 | May | 10 | | December | 20 | |
| 1971 | May | 10 | | December | 17 | |
| 1970 | May | 4 | | December | Late | |
| 1969 | May | 11 | | December | 15 | |
| 1968 | April | 28 | | December | 14 | |
| 1967 | | | | December | 16 | |
| 1966 | May | 11 | | December | 2 | |
| 1965 | May | 9 | | December | 6 | |
| 1964 | May | 3 | | December | 6 | |
| 1963 | May | 17 | | December | 20 | |
| 1962 | May | 11 | | December | 12 | |
| 1961 | May | 8 | | December | 15 | |
| 1960 | May | 13 | | December | 12 | |
| 1959 | May | 7 | | November | 26 | Earliest FROZEN |
| 1958 | April | 23 | | December | 8 | |
| 1957 | May | 13 | | December | 11 | |
| 1956 | May | 15 | | December | 10 | |
| 1955 | April | 28 | | December | 10 | |
| 1954 | | | | | | |
| 1953 | May | 10 | | December | | |
| 1952 | | | | | | |
| 1951 | May | 3 | | December | 11 | |
| 1950 | | | | | | |
| 1949 | May | 2 | | December | 5 | |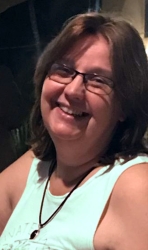 Latest posts by Brenda Stockton
(see all)