Jun 14, 2017 @ 08:21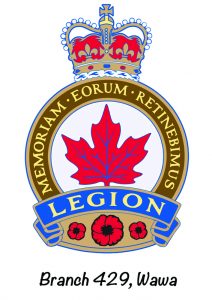 At the Branch, we had our June meeting and now we will meet again in September.
And once again D-Day passed without almost a whisper, because our ranks are really getting small and you need members for a parade.
Too bad because I remember that day in 1944 that brought hope to all the occupied countries and their citizens. Just like the fiasco of The battle of Arnhem. When those para-troopers came down every Dutch citizen called out 'We are being liberated' and then they had to evacuate the town and did not return till the summer of 1945. But even then there was hope.
This is why the Dutch are so thankful for their freedom. And they have the Canadian War Cemeteries to remind them.
So the Annual Legion Golf Tournament is over and we thank all the volunteers who made this possible. For the volunteers planning to help on July 1st with the Fiesta in and outside of the Lounge; there will be a meeting on Thursday, June 15 at 10.30 a.m. The 150-Anniversary Tulips looked very nice at the cemetery and at the Cenotaph.
We wish all our volunteers a nice summer break.
Don't forget the Senior Expo on June 15.
The weekly cribbage on Saturdays will still go on as long as there are players.
In grade 1, Mary cannot count and the teacher is getting frustrated. She told Mary to write down 100 times 'I CANNOT COUNT'.
When Mary turned in her papers, the teachers asked, "How come you only wrote it down 80 times?"
So Mary replied…"Because I cannot count!"
To all our Comrades sick at home, in the hospital or nursing homes, you are in our thoughts and prayers and we wish you well.

Latest posts by Nick Veldt
(see all)