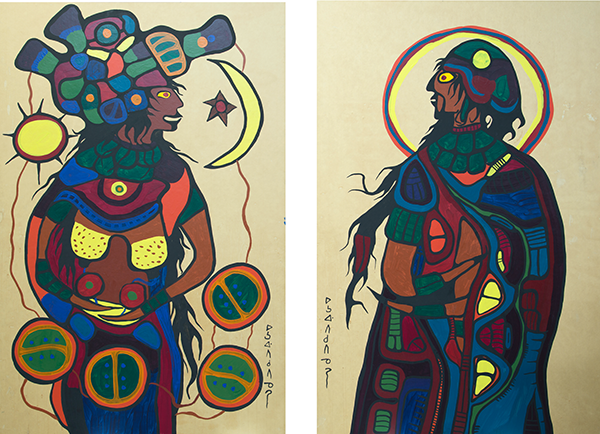 Confederation College announced today the return of two Norval Morrisseau paintings – titled Demi-God Figure 1 and Demi-God Figure 2 – that were stolen from the College in 1981.
A Toronto-based art curator who is an expert in Norval Morrisseau paintings contacted the College in 2018 to advise that an art colleague in Quebec had offered to sell her the two paintings, which she recognized as the Morrisseau paintings stolen almost 40 years earlier.
"This is a fantastic resolution to a long-standing mystery," said Kathleen Lynch, President of Confederation College. "I couldn't be more thrilled to see these culturally and historically important paintings returned to the College so they can be viewed and enjoyed by visitors to and citizens of northwestern Ontario."
The large two paintings, measuring 150 x 100 cm each, will find a permanent home in the Thunder Bay Art Gallery, where they will be displayed and accessible to the public.
Sharon Godwin, Director of the Thunder Bay Art Gallery, is excited about the new addition to the permanent collection. "Norval Morrisseau's body of work is extraordinarily meaningful within the history of art in this country and is particularly special to the people of this region," Godwin says. "The Thunder Bay Art Gallery is honoured to accept and provide a home for these two works, which are fascinating on their own, but made even more so by the story of their past."
The two Morrisseau paintings will be officially unveiled at Confederation College once the College can host in-person events.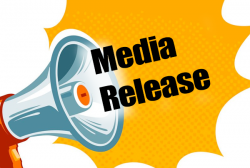 Latest posts by This Media Release
(see all)