Fifth Sunday after Pentecost.
Although we cannot meet for Worship together you may like to read the Scriptures for July 05, 2020.
Genesis 24: 34-38, 42-49, 58-67 – Rebekah is found as a wife for Isaac.
Psalm 45 : A song for the anointed ruler or
A Song of Solomon 2: 8 -13 A love song
Romans 7 : 15-25 I do not do the good I want to do.
Matthew 11: 16-19, 25-30 My yoke is easy; my burden is light.
To Ponder: What is your story of connecting your physical /sexual self with your spiritual self?
Gathering Pentecost 1 2020 pg. 15 – used with permission
Lorna Chiupka is preparing Bulletins for Morning Worship each Sunday & delivers them. If you would like to be included please call 856-1518.
The U.C. W. requests that ALL items for the next THRIFT SHOP be saved at Home as we cannot enter the Church TO SORT.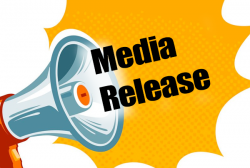 Latest posts by This Media Release
(see all)