Dec 2, 2021 at 07:56
Weather:
Light snow ending this morning then mainly cloudy with 40 percent chance of flurries. Snow mixed with rain early this morning. Wind north 20 km/h becoming light this morning. Temperature falling to minus 7 this afternoon. Wind chill minus 11 this afternoon. UV index 1 or low.
Tonight – Clearing this evening. Wind up to 15 km/h. Low minus 18. Wind chill minus 15 this evening.
Status of COVID-19 cases in Algoma
There are 361 (down 17) active cases, and 9 (no change) hospitalized of COVID-19 in the Algoma District today.
News Tidbits:
The Ontario government is investing up to $3 million through the Celebrate Ontario Blockbuster Program to support the return of the Canadian Football Leagues' championship game to Hamilton. The funding includes $1.5 million for the 108th Grey Cup game on December 12 and $1.5 million for the 110th Grey Cup and Grey Cup Festival in 2023.
The Ontario government is making the largest single hospital infrastructure investment in Ontario history by making a multi-billion-dollar investment to build a new, state-of-the-art Mississauga Hospital and expanding Queensway Health Centre, both of which are part of Trillium Health Partners.
Announcements
Monte McNaughton, Minister of Labour, Training and Skills Development, and Deepak Anand, Parliamentary Assistant, will make an announcement about apprenticeship training in Ontario at 9:30 a.m. in Scarborough.
Rod Phillips, Minister of Long-Term Care, to make an announcement at 10:30 a.m. in Toronto.
Vic Fedeli, Minister of Economic Development, Job Creation and Trade, will make an announcement on the auto sector in Ontario at 10:00 a.m. in Markham.
Doug Downey, Attorney General, and Donna Skelly, Parliamentary Assistant and MPP for Flamborough-Glanbrook, will be joined by Lisa MacLeod, Minister of Heritage, Sport, Tourism and Culture Industries, to make an announcement about social and charitable gaming at 11:30 a.m. in Waterdown.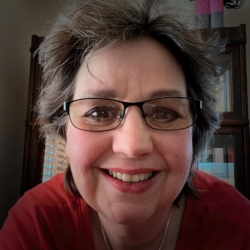 Latest posts by Brenda Stockton
(see all)