Dec 1, 2021 at 07:56
Weather:
 Increasing cloudiness. Periods of snow beginning this morning except periods of rain near Lake Superior this afternoon. Amount 5 to 10 cm. Wind becoming south 20 km/h near noon. High plus 2. Wind chill minus 17 this morning.
Tonight – Snow mixed with rain except for periods of rain near Lake Superior this evening. Local snowfall amount 2 cm. Wind southwest 40 km/h gusting to 60 becoming west 20 gusting to 40 after midnight. Temperature steady near plus 3.
Status of COVID-19 cases in Algoma
There are 378 (up 25) active cases, and 9 (down 7) hospitalized of COVID-19 in the Algoma District today.
News Tidbits:
Schools in the Algoma District School Board will now hear some additions to the morning announcements. Students will continue to hear the national anthem, then it will be followed by a period of silence

and an acknowledgement of traditional Indigenous territory.
Announcements
Premier Doug Ford will be joined by Christine Elliott, Deputy Premier and Minister of Health, to make an announcement at 10 a.m. in Mississauga.
Lisa MacLeod, Minister of Heritage, Sport, Tourism and Culture Industries, will be joined by Scott Mitchell, Chief Executive Officer of the Hamilton Tiger-Cats, Donna Skelly, MPP for Flamborough—Glanbrook, and Fred Eisenberger, Mayor of Hamilton, to make an announcement in support of the Grey Cup in Hamilton at 11:30 a.m.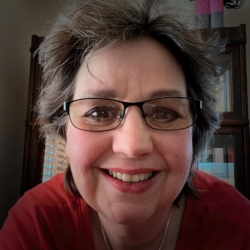 Latest posts by Brenda Stockton
(see all)