Weather
| | |
| --- | --- |
| Today | Mainly cloudy. 40 percent chance of flurries this morning. Wind southwest 30 km/h gusting to 50. High minus 1. |
| Tonight | Cloudy. Snow beginning after midnight. Amount 2 cm. Low minus 6. |
Roads
| | | | |
| --- | --- | --- | --- |
| | 2018-02-14 – early morning report | | |
| 101 | Timmins to Highway 144 | bare and dry road with bare and wet road sections. | 2018-02-14 2:29 |
| 101 | Highway 144 to Shawmere River | bare and dry road with bare and wet road sections. | 2018-02-14 2:29 |
| 101 | Shawmere River to Highway 651 | bare and wet road with bare and dry road, partly snow packed sections. | 2018-02-14 4:18 |
| 101 | Highway 651 to Wawa | bare and wet road with partly snow covered sections. | 2018-02-14 5:23 |
| | | | |
| 129 | Thessalon to Aubrey Falls | partly snow packed with snow packed sections. | 2018-02-14 4:17 |
| 129 | Aubrey Falls to Chapleau | bare and wet road with bare and dry road, partly snow packed sections. | 2018-02-14 4:18 |
| | | | |
| 17 | Sault Saint Marie North Limits to Montreal River Bridge | bare and wet road with bare and dry road, partly snow packed sections. | 2018-02-14 5:22 |
| 17 | Montreal River Bridge to Wawa | bare and wet road | 2018-02-14 5:23 |
| 17 | Wawa to Paint Lake Rd | bare and wet road | 2018-02-14 5:23 |
| 17 | Paint Lake Rd to Southwest of White River | bare and wet road with partly snow covered sections. | 2018-02-14 5:23 |
| | | | |
| 519 | Highway 17 – Dambrossio Township to Green Lake Road – Dunphy Township | bare and wet road with partly snow covered sections. | 2018-02-14 5:23 |
| | | | |
| 547 | Highway 101 to Hawk Junction | bare and wet road with partly snow covered sections. | 2018-02-14 5:23 |
| | | | |
| 631 | White River to Highway 11 | bare and wet road with partly snow packed sections. | 2018-02-14 5:23 |
| | | | |
| 651 | Highway 101 to Missinabi | snow packed | 2018-02-14 4:18 |
News Tidbits – Happy Valentine's Day!
Canada's Medal Standings – Canada now has 10 medals.
Gold
Silver
Bronze
Snowboard
Men's Slopestyle
Mark McMorris
Men's Slopestyle
Max Parrot
Ladies Slopestyle
Laurie Blouin
Freestyle Skiing
Ladies Moguls
Justine Dufour Lapointe
Men's Moguls
Mikaêl Kingsbury
Speedskating
Men's 5000m
Ted Jan Bloemen
Figure Skating
Team
Patrick Chan, Gabrielle Daleman, Kaetlyn Osmond, Meagan Duhamel, Eric Radford, Tessa Virtue, Scott Moir
Curling
Mixed Doubles
Kaitlyn Lawes, John Morris
Luge
Women's
Alex Gough
Short Track
Ladies' 500m
Kim Boutin
Avoid the one ring scam – if you do not recognize the phone number on your cell, don't call to check it out. If it is a scammer, you may end up having to pay for very expensive cell phone charges. Some have been reported in excess of $400.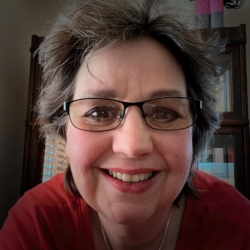 Latest posts by Brenda Stockton
(see all)