Weather – Cloudy with 40 percent chance of flurries early this morning then a mix of sun and cloud. High minus 12.
Tonight becoming cloudy this evening. 30 percent chance of flurries overnight. Low minus 16.
A snow squall warning remains in effect from St. Joseph Island to Sault Ste. Marie today. Up to 10 centimetres are expected with northwest winds gusting to 60 km/h. The snow squall warning has ended for Searchmont to Montreal River Harbour.
Roads
| | | | |
| --- | --- | --- | --- |
| | 2017-12-20 – early morning report | | |
| 101 | Timmins to Highway 144 | partly snow covered with partly snow packed sections. | 2017-12-20 2:15 |
| 101 | Highway 144 to Shawmere River | partly snow covered with partly snow packed sections. | 2017-12-20 2:17 |
| 101 | Shawmere River to Highway 651 | snow covered with snow packed sections. | 2017-12-20 5:26 |
| 101 | Highway 651 to Wawa | partly snow packed with bare and wet road sections. | 2017-12-20 5:25 |
| | | | |
| 129 | Thessalon to Aubrey Falls | snow covered with snow packed sections. | 2017-12-20 5:22 |
| 129 | Aubrey Falls to Chapleau | snow covered with snow packed sections. | 2017-12-20 5:26 |
| | | | |
| 17 | Sault Saint Marie North Limits to Montreal River Bridge | snow covered with bare and wet road, snow packed sections. Poor visibility. | 2017-12-20 5:23 |
| 17 | Montreal River Bridge to Wawa | bare and wet road | 2017-12-20 5:25 |
| 17 | Wawa to Paint Lake Rd | partly snow packed with bare and wet road sections. | 2017-12-20 5:25 |
| 17 | Paint Lake Rd to Southwest of White River | partly snow packed with snow packed sections. | 2017-12-20 5:26 |
| | | | |
| 519 | Highway 17 – Dambrossio Township to Green Lake Road – Dunphy Township | snow packed | 2017-12-20 5:25 |
| | | | |
| 547 | Highway 101 to Hawk Junction | partly snow packed with bare and wet road sections. | 2017-12-20 5:25 |
| | | | |
| 631 | White River to Highway 11 | snow packed | 2017-12-20 5:26 |
| | | | |
| 651 | Highway 101 to Missinabi | snow covered with snow packed sections. | 2017-12-20 5:26 |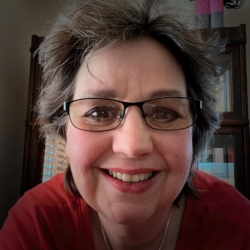 Latest posts by Brenda Stockton
(see all)