Nov 28, 2017 @ 10:48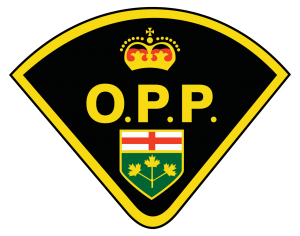 On Monday, November 27th, 2017, the Marathon Ontario Provincial Police (OPP) were advised of an orange 2008 Dodge Nitro traveling westbound on Highway 17 from the Wawa area that was involved in a theft of gas.
The Wawa OPP responded at approximately 1:00 pm on November 27th to a report of a theft of gas from Davidson's Fuel LT in the Township of Wawa. At approximately 1:49 pm Wawa OPP officers located the motor vehicle driving westbound on Highway 17 and activated their emergency lights, however, the suspect motor vehicle failed to stop and continued westbound. The motor vehicle then evaded the police spike belts and again continued westbound towards Marathon.
At approximately 2:35 pm Marathon OPP officers successfully deployed spike belts on Highway 17 near Pic River. The motor vehicle continued west until it lost control leaving the roadway coming to rest on the eastbound shoulder. The male driver then flagged down a motorist, jumped in the vehicle without his consent, and was then dropped off at the Marathon Esso on Highway 17. At this point, the male attempted to steal another motor vehicle, however, became involved in an altercation with an unknown occupant and then fled on foot westbound. Officers identified the place last seen and called for the OPP Emergency Response Team (EMS) and Canine to assist in locating the male.
At 4:15 pm OPP officers were conducting containment patrols on Highway 17 in Marathon Township. Just west of the place last seen, the male was seen walking out of the bush and then continued walking west on Highway 17. The 32 year old male, Timothy Allen ST GERMAIN of Sudbury, ON was arrested and transported to the Marathon OPP detachment where he is being held awaiting a video remand trial for the offences of:
Theft Under $5000.00
Flight while Pursued by Police
Possession of Proceeds of Property Obtained by crime over $5000.00
Dangerous Operation of a Motor Vehicle
Fail to Comply with Undertaking