Oct 11, 2017 @ 07:54
Weather – Today will be mainly sunny with a high of 15. UV index 3 or moderate. Tonight will be clear with a low of 2.
Marine – Strong wind warning in effect. Wind light becoming east 10 knots this morning then increasing to southeast 15 this afternoon. Wind increasing to southeast 20 near midnight. Wind southeast 20 Thursday. Waves one half metre or less building to one to one and one half metres early this evening.
News Tidbits – Volunteers are at Valumart today from 11:30 a.m. to 3:00 p.m. selling ticket for the LDHC Foundation annual Dream Vacation Draw.  The draw will be held at 4:30 p.m.! Tickets are also available at the Lady Dunn Health Centre admitting desk.
Best Start Hub is inviting everyone to a Story Walk at Queen's Park today from 10:30 am – 12:00 pm!
For all you avid curlers… don't forget the curling registration tonight at the MMCC from 6 – 8 p.m.
In White River, St Basil's School staff will be conducting a food drive tonight, beginning at 5:00 for the White River Food Bank. We are looking for non-perishable items. If you won't be home but would like to donate please leave your donation by your front door or bring to St Basil's.
In National news, Sears Canada, which was an important part of many Canadians growing up – remember the 'Wish Book'? has been unable to find a buyer. As a result they are seeking court approval to liquidate all of its remaining assets, beginning Oct. 19.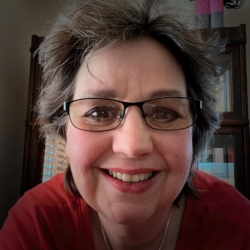 Latest posts by Brenda Stockton
(see all)