Last Thursday communities in the northern latitudes throughout the world had the opportunity to see the Northern Lights. The debris from Wednesday, September 6th monster X9-class solar flare had created Northern Light so bright that they stopped traffic in Finland. Despite the clouds Thursday, Wawa had a great show. The first series began just after 10 p.m. despite the cloud cover.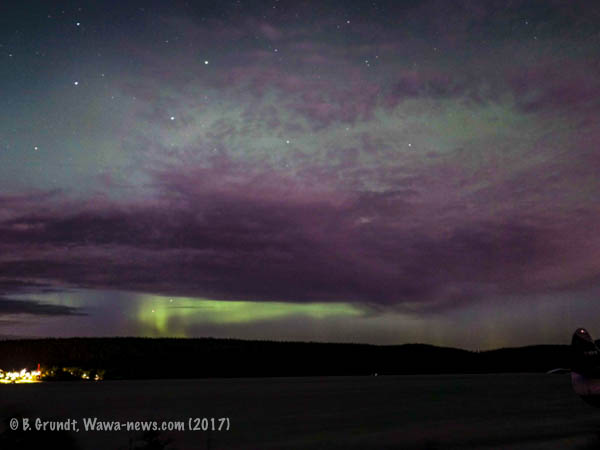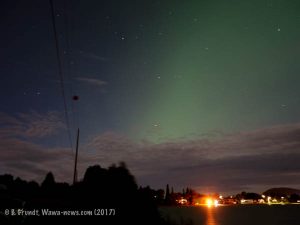 Half of the sky had a greenish haze, and over the Mine Hill, the lights were dancing under the clouds. For about an hour, I was torn between just watching, and remembering to trip the shutter for these up to 15 second exposures. Then they faded, and although I wanted for 20 minutes, they seemed to be gone for the night.
So packing up camera and tripod, I took a cruise about town. Nothing much to see, and although the thought of a hot chocolate at Tim's was tempting, I took a pass, and headed home. One last look at the skies as I drove up Mission Road in front of the United Church…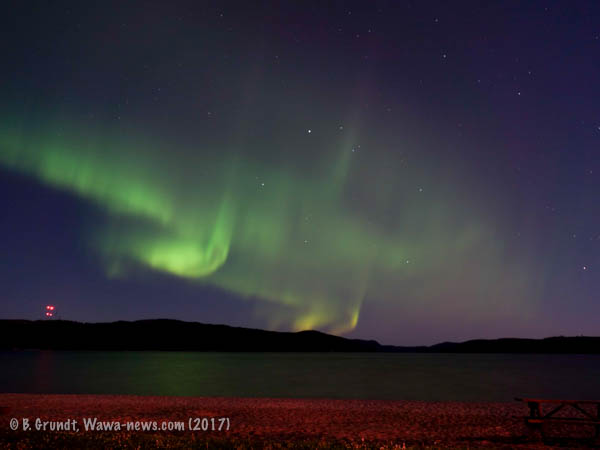 I was shocked. In the what, five minutes it took to drive down Broadway, Mission, out the the airport and turn back around – there was this huge ribbons of blazing green in the sky!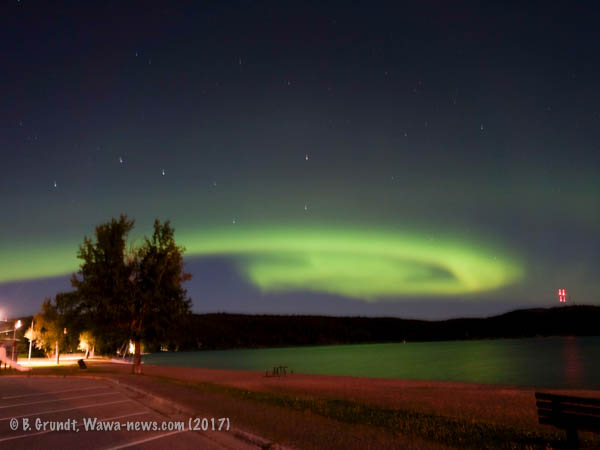 I went out to Watson's – but the span was too great to capture in one frame. I headed down to Dr. Rose's Beach at the bottom of St. Marie Street. Perfect! It was so bright that I was able to capture images with my iPhone! It isn't great – but they were certainly bright.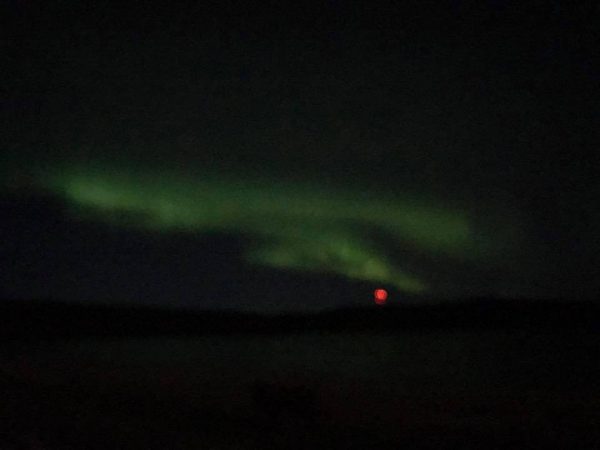 Spaceweather.com reported that during this geomagnetic storm, "auroras were seen in at least 18 US states including Alaska, Maine, Connecticut, New York, Kentucky, Massachusetts, Illinois, Minnesota, Delaware, Michigan, North Carolina, Ohio, Iowa, Maryland, Virginia, Vermont, and South Dakota. Incredibly, Northern Lights descended as far south as Arkansas."
NOAA forecasters say there is a 65% chance of minor G1-class geomagnetic storms for tonight, September 14th when a stream of solar wind reaches Earth.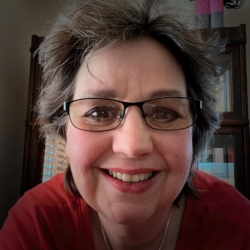 Latest posts by Brenda Stockton
(see all)