87 Players
1st FLIGHT: Scott Carruthers, Bill Carruthers-5 under par 31
2nd FLIGHT: Spencer Hall, Jarret Asselin, Anders Morden-3 under par 33
3rdFLIGHT: Al MacDonald, James Morden, Jeff Lamon-2 under par 34
4th FLIGHT: Eric Mitrikas, Victor Sillanpaa, Tony Thomas-3 under par 33
5th FLIGHT: Andre Bedard, Kevin Auger, Don Humphries-1 under par 35
6th FLIGHT: Spike Spreng, Joey McCoy, Derick Smith-1 under par 35
SPECIAL EVENTS WINNERS:
North of 17 Restaurant Voucher Closest to Hole#1: Bill Carruthers
Northern Lights Ford $25.00 Cash Prize Closest to Hole#2: Derek Chapman
AJ'S PIZZA 3-10oz Striploins Closest to Hole#3: Jarret Asselin
Brokerlink Insurance $20.00 Closest to Hole#4: Dave Jennings
Canadian Tire $25.Voucher Closest to Hole#5: Dan Mathias
Viking Restaurant Voucher Closest to Hole #6: Bill Carruthers
Mission Motors $25.00 Cash Prize Closest to Hole #7: Jeff Amos
Lacroix Home Hardware $25.00 Cash Prize Closest to Hole #8: Scott Robinson
Men's Night $10. Cash Prize Men's Night Longest Drive Hole#9: Dimitri Levesque
Subway Sandwiches $20.00 Voucher Closest to Hole#9: Jessy Dechamplain
Winner: Driving Range Voucher: Tony Thomas
Winner: $10 Clubhouse Voucher-Carl Chabot
Winner of Cash Draw for $44.00-Jason Rouleau
Hole in One Competition on Holes 3#7-($2,179.00)-NO WINNER- Hole in one competition includes holes 3 & 7. 50% to the Winner & 50% to the Club
25 Foot Putt ($411.00)-6 PUTTERS:
Marcel Poulin, Victor Sillanpaa, James Morden, Max Houde, Dan Mathias, Tony Thomas- (WINNER!!-Tony Thomas-CONGRATULATIONS!)
Trivia Question: What does a standard golf ball weigh? Answer: (1.620 ounces) (Not 7lbs-Lol). Winner: Yes was a winner sorry forgot name.
Happenings this week at the Michipicoten Golf Club: Richmont Gold Mine hosting their annual tournament today.
Men's Closing Scramble is scheduled for September 15, 16. Sign us sheets available at pro shop. Need 25 teams minimum to have Scramble. Cash only please when entering. When you call in on Monday morning's at 8:00 a.m. for your tee time please use 705-856-7409.
PLEASE REMEMBER TO BRING CASH-NO DEBIT OR CREDIT CARDS FOR MEN'S NIGHT.
The Golf Club is asking for a work crew as there are some repairs that need to be done. If you have sometime please contact Michelle at the pro shop. This would be greatly appreciated. A very big thank you to all our local sponsors! Without their support Men's Night Men's Night would not be the success it is today. THANK YOU!!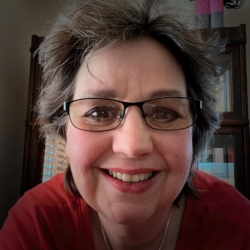 Latest posts by Brenda Stockton
(see all)