Aug 3, 2017 @ 15:19
Wahkohtowin Development LP announced Friday, July 27th, a $4 million equity investment with Hornepayne Lumber LP. These monies create an investment in the form of loans and grants for the Hornepayne Sawmill and Cogeneration Facility, now owned by Frank Dotorri.
The Northeast Superior Regional Chiefs Forum (NSRCF) is a political alliance between the communities of Brunswick House First Nation, Chapleau Cree First Nation and Missanabie Cree First Nation. Wahkohtowin is the Economic Development arm of that alliance. Over the past eight years, the NSRCF has been developing a diversified Conservation Economy; research, strategic planning and brokering. This cultural model of inclusion, participation and collaboration is focused on the environmental, economical, social and cultural priorities of the participating First Nations.
Their first opportunity arose when the Haavaldsrud Sawmill in Hornepayne ceased operating in December of 2015, followed by a court-ordered bankruptcy sale, and subsequent purchase by Frank Dottori, who also owns White River Forest Products. This change in ownership of the mill facility, combined with a provincial forest tenure review process, created a unique opportunity for consultation with affected First Nation's, and Wahkohtowin.
A binding Memorandum of Agreement (MOA) will form an equity position in both the mill and co-gen assets. Frank Dottori is the main principal investor and has been instrumental in bringing the mill and co-gen back to life and operating stability. Within the MOA a number of additional economic opportunities exist in the areas of contract services and the formation of an Economic Diversification Trust Account.
This Regional Development Corporation model has been designed to invite and increase participation of other affected communities. This philosophy is related directly to the name Wahkohtowin (ᐊᐧᐦᑯᐦᑐᐃᐧᐣ), which is Cree, meaning "kinship beyond the immediate family, the state of being related to others.". Pic Mobert First Nation is also moving through the process of making commitments based on the work of the Wahkohtowin Development LP.
Wahkohtowin Development LP includes a shareholder structure that supports joint First Nation-municipal partnerships and efforts are ongoing to engage the communities of Wawa, Chapleau and Dubreuilville in related opportunities.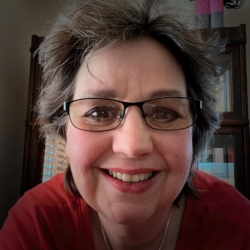 Latest posts by Brenda Stockton
(see all)